Electric Dog Fence Installations & Invisible Fence® Independent Service
Lake County IL | McHenry County IL | Cook County IL 
Looking for an underground, electronic pet fencing system? Pet Stop of Northern IL provides the freedom your pet wants and the safety you need! With over 20 years experience installing and servicing electronic pet fencing systems, we keep dogs and cats safe, happy and at home – everyday! Whether you're looking for a new Pet Stop® dog fence system, or repairs and service on an existing Invisible Fence® system, Pet Stop of Northern IL are your local pet fencing experts, ready to help you keep your pet safely and happily contained.
Quality Electric Dog & Cat Containment by Pet Stop®
Pet Stop of Northern IL puts the safety and security of your pet first and foremost. You'll find our approach refreshing – we follow a "done once, done right" viewpoint and don't install cheap, overseas-made dog fences that are designed to generate ongoing service revenue. We install Pet Stop® underground fencing systems, 100% Made in the USA in Morgantown PA and built by leading industry experts! Just take a look at our pedigree – the current Pet Stop® President, John Purtell, is also the original founder of the Invisible Fence® company, and the Pet Stop® chief engineer, Scott Touchton, held the same title at Invisible Fence® company when Invisible Fence® was still manufactured in the USA!
Advanced, Customizable Electronic Pet Fencing Products
All Pet Stop® products are designed to be easy to use and versatile, allowing us to customize your pet fence to whatever best suits your pet's individual personality and environment. Whereas other electric pet fence systems sometimes have difficulty "playing nice" with other systems (either blasting every neighbor system or failing to work with some), Pet Stop of Northern IL can set your system to work properly without negating any fencing systems your neighbors might be using! Our pet fencing products can mimic the frequencies used by competitor systems (including am/fm and dm), allowing us to find the the right choice for any combination of neighbor systems.
Our Products are Invisible Fence® Compatible
Since Pet Stop® products are built by the founder of Invisible Fence® Company, it shouldn't be surprising that we can mimic Invisible Fence® frequencies! Most of our receiver collars will work fine with Invisible Fence® transmitters, and our transmitters can work with Invisible Fence® brand receiver collars.
Invisible Fence® Independent Service, Repairs & Re-installations
As your local Northern IL containment experts and a former Invisible Fence® technician, we regularly  service Invisible Fence® systems and products, as well as other electronic pet fencing brands. If your existing Invisible Fence® wire needs to be repaired, reburied, or replaced, Pet Stop of Northern Illinois can save you some costs. Be sure to check out additional savings by using our Invisible Fence® replacement batteries.
Reliable Electronic Pet Fencing Systems & Products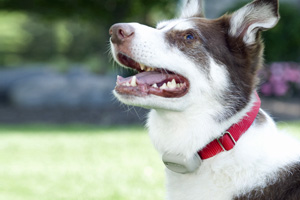 When we say we want to keep your pet safe and secure, we mean it – that's why we're proud providers of Pet Stop® brand electronic pet containment... Read more »
Independent Invisible Fence® Support & Repair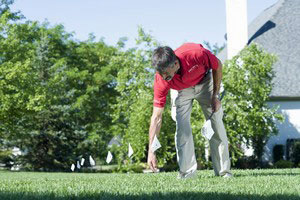 If you're an Invisible Fence® owner, now you have a choice! Though now a Pet Stop® professional, Pet Stop of Northern IL owner-operator Dave Kerf spent over a decade providing... Read more »